Presentations to Students
Roles and Functions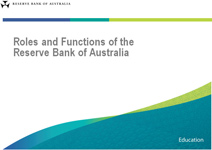 The presentation summarises the roles and functions of Australia's central bank.
Roles and Functions Presentation 1.3MB
Monetary Policy and Current Economic Conditions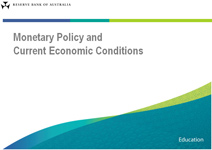 The presentation summarises monetary policy formation and recent economic trends in Australia.
Cash rate updated to 5 December 2017, exchange rate updated to 29 November 2017, and other data updated to 9 November 2017.