Topical Talks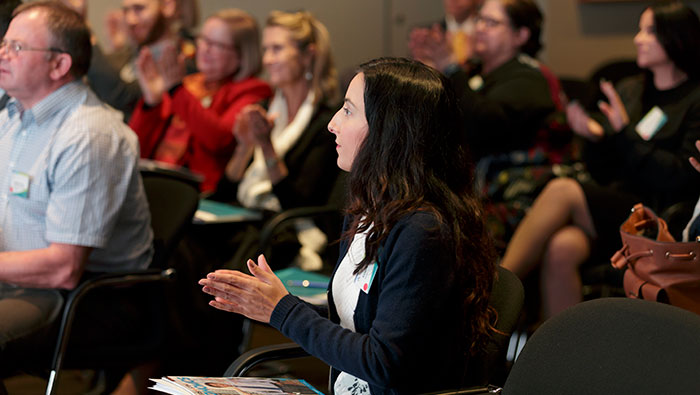 Our series of Topical Talks provide opportunities for educators to enhance their understanding of economic concepts and developments in the Australian economy through hearing insights from an economist on a relevant topic. The talks are aimed at a range of educators, from secondary school to the tertiary sector.
Upcoming Talks
Wealth and Consumption
Daniel Rees – Head of Macroeconomic Modelling, Economic Analysis
This talk will present some of the Bank's recent research on the relationship between household wealth and consumption. It will also discuss some of the potential implications of increases and declines in household wealth over recent years, and how this might depend on broader macroeconomic conditions.
Date
Monday, 25 March 2019
Time
9.15 am – Registration
9.30 am – Talk
10.30 am – Light refreshments and networking
Venue
Reserve Bank of Australia, 65 Martin Place, Sydney NSW 2000
Cost
Free
This event is now fully booked.
Subscribe
Please subscribe to receive updates about upcoming events and new resources as part of the Reserve Bank's public education program.
Webcasts